Why a Padgett Audience Response System is perfect for Your Event or Conference in Anaheim, CA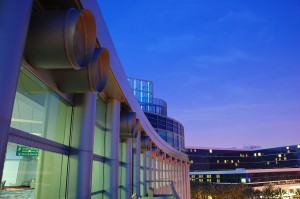 As you research your options for an audience response system for your next event in Anaheim, CA, consider the advantages of working with the experienced ARS pros from Padgett Communications. We know that event planners have more than enough to keep them busy leading up to big day. You have to reserve the site, establish a schedule, coordinate transportation and parking, acquire permits, develop a theme, arrange décor, hire a caterer, and perform many other tasks.
Why not leave one of the most important facets of Anaheim event planning – the audience response system – to Padgett? Our audience meeting systems are far more functional and reliable than the typical "meeting in a box" or smart phone apps. We provide all the wireless, handheld devices and other ARS equipment you need, but that's only a part of what we can do for you. Padgett truly is an event planning partner, working closely with you to determine how best to use our wide selection of applications and display capabilities for your event.
With a Padgett project manager by your side in the Anaheim area, you know you're getting an audience response system backed by:
An unblemished track record at thousands of events around the world since entering the ARS business in 1995
Personalized, professional communication and collaboration from start to finish
Rehearsals to double-check equipment, adjust audience sight lines, and check the acoustic integrity of your conference room or auditorium
On-site support and service, overseen by a specially assigned Padgett Communications project manager
A detailed, itemized quote with absolutely no hidden charges or fees
If you have been wondering how to find an audience response system with virtually no hassle for you and cost-certainty for your organization or company, click or call today and wonder no more. We look forward to working with you on your next event or conference in Anaheim, CA.