How ARS From Padgett Communications Can Enhance Your Association's Focus Groups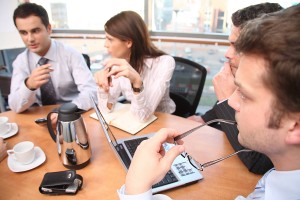 Regardless of the industry your association is involved in, your focus groups will be dramatically enhanced through the use of an audience response system (ARS) from Padgett Communications. No matter the subject, no matter how many participants, there's never a reason to worry that any stone has been left unturned with the power and efficiency of Padgett's state-of-the-art ARS technology and the best client care in the industry.
A Padgett project manager will work with you to determine the best way to get your message across, as well as helping you decide how best to display the results to your attendees. And it doesn't end there. Your project manager will travel to your location and manage setup, rehearsal, software programming, and any on-the-fly changes that might need to be made during the presentation. While you focus on everything else, Padgett has the ARS well in hand.
Our ARS service is perfect for when your association's focus groups require:
Surveys
Delegate voting
Group decision making
Market research
Classroom learning
Interactive game show formats
Many other advanced applications
To learn more about the many ways Padgett can help your event run smoothly using reliable, efficient ARS, click or call today.