Audience Participation Ideas for Your Event in Seattle, WA, Can Be Executed by the Professionals at Padgett Communications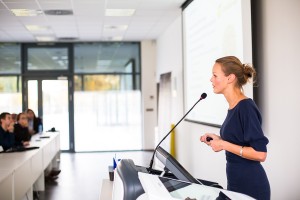 While brainstorming audience participation ideas is the first step toward soliciting feedback from attendees at your upcoming event in Seattle, Washington, arguably the most important aspect is figuring out a way to put those ideas into action. At Padgett Communications, we are audience response system (ARS) experts, and you can rely on us to effectively implement your ideas so that you receive useful audience feedback. Since entering the ARS industry in 1995, we have established ourselves as an international leader by compiling a perfect track record of success in conferences and meetings held all across the world.
Perhaps you would like to break the ice at your meeting with an interactive game show. Or, maybe you simply want to gather the demographic information of those attending your seminar. Whatever audience participation ideas you have in mind, Padgett Communications can help you execute them – and we can even help you generate new participation ideas so you'll get the absolute most information and participation out of the attendees at your event in Seattle, WA. Some of the major benefits of partnering with our company include:
Unparalleled customer service – A full-time Padgett Communications project manager is assigned to every event we undertake. This highly trained individual will be on-site to facilitate all aspects of ARS planning, setup, rehearsal, and execution, and provide personalized, professional service from the beginning of the event through the end.
State-of-the-art equipment – Our user-friendly, handheld keypads and top-of-the-line ARS software make it easy to implement your audience participation ideas and receive useful feedback.
Accurate, reliable data – When working with Padgett Communications, you can rely on 100 percent reliable data that will be quickly stored and easily accessible for when you need it.
Contact us to learn more about how Padgett Communications has become an international leader in the ARS industry through helping event hosts flawlessly implement their audience participation ideas. Our services are available for events planned in Seattle, WA, and cities all over the world.