Audience Polling Keypad Rentals Available to Organizations in Los Angeles, CA, and Beyond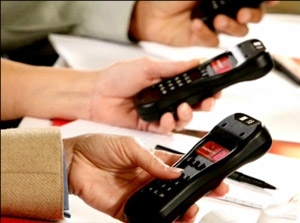 Padgett Communications proudly provides state-of-the-art audience polling keypad rentals to organizations in Los Angeles, California, and across the globe. Having served organizations of all sizes and types since 1995, we've maintained an impressive 100 percent success rate. This is in part thanks to our above-and-beyond service, which includes sending a project manager to your event's location who will handle equipment setup, software installation, display configuration, and a pre-event rehearsal to familiarize you with our system. Your project manager will even remain on site to make any required last-minute changes and to troubleshoot any problems should they arise.
In addition to outstanding customer service, we provide organizations holding events in Los Angeles, CA, the most reliable and versatile polling technology. Whether you're holding an election for your business or looking for the best way to receive audience feedback at a product launch, we have the ideal solution. Our audience polling keypad options include:
Padgett Mini – A small keypad that is perfect for responding to simple prompts, such as yes/no and multiple choice questions.
Padgett Plus – With a secure login feature and multi-selection capabilities, this keypad makes easy work of even the most complex voting applications.
Padgett Worldwide – This device has 13 numeric keys and three "soft" keys that are programmable for added versatility.
Padgett Ativa – A full color touchscreen display and QWERTY keyboard makes this the most advanced audience response device available.
If you'd like more information about the advantages of turning to Padgett Communications for audience polling keypad rentals for your upcoming event in Los Angeles, CA, contact us today.