State-of-the-Art Audience Polling Keypad Technology for Organizations in Scottsdale, AZ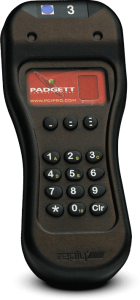 If you're in the market for audience polling keypad rentals for your organization's upcoming event or meeting in Scottsdale, Arizona, then Padgett Communications is the company to call. We've maintained an incredible 100 percent success rate since 1995 because we provide our customers with the most advanced polling technology along with full-service support.
Unlike many other companies, Padgett Communications provides audience polling solutions that are customized to the specific needs of our customers. We are able to achieve this by having a variety of versatile polling keypad options available that range from simple devices ideal for responding to yes/no questions to keypads capable of tackling complex tasks, such as having multiple delegates with unique voting weights elect more than one person into a multi-seated position.
Additionally, organizations in Scottsdale, AZ, that choose Padgett Communications to provide audience polling keypad technology will benefit from our comprehensive support. We will:
Listen carefully to your needs and recommend an audience polling solution that is best for your event
Help you develop an engaging presentation that includes video, audio, and graphics
Send a project manager to your location who will set up your equipment, ensure all video displays work with our devices, and facilitate a pre-event rehearsal
What's more, your project manager will remain onsite during your event to provide troubleshooting and make any change you require.
If you'd like to learn more about the audience polling keypad technology and outstanding service that Padgett Communications provides to organizations in Scottsdale, AZ, contact us today.