Audience Polling Solutions for Organizations in Pittsburgh, PA, and Throughout the World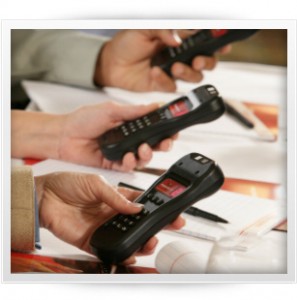 Incorporating audience polling technology can help make your next meeting or event in Pittsburgh, Pennsylvania, a more fun and engaging experience. This is especially the case when you use technology from Padgett Communications, which is highly versatile and can be tailored to your organization's specific needs. Our devices can be used for:
Playing interactive trivia games modeled after popular television programs, such as "Who Wants to Be A Millionaire"
Receiving audience feedback on new products before launch
Conducting simple and complex elections, including those that involve voting more than one person into a multi-seated position
Team building exercises and training sessions
Administering breakout sessions that include fun icebreakers
And much more
The versatility of our audience polling technology isn't the only benefit of partnering with Padgett Communications. We provide organizations in Pittsburgh, PA, and throughout the country with comprehensive service, ensuring their events go off without a hitch. This service includes on-site support from a trained project manager who will take responsibility for setting up your equipment, installing all required software, configuring display boards, and facilitating a pre-event rehearsal. During each customers' event, our project managers remain on site to provide troubleshooting or to make any on-the-fly changes that are needed. This is a level of service that other audience polling companies don't offer, and it is why we've maintained a 100 percent success rate since 1995.
For more information about the audience polling services that we provide to organizations in Pittsburgh, PA, contact Padgett Communications today.