Searching for an Audience Polling Software Rental Company the Can Get You Results without the Hang-Ups? Padgett Communications is the Clear Choice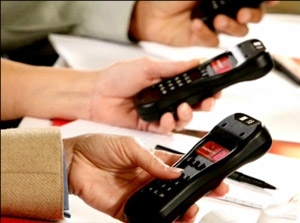 For the finest audience polling software and rental equipment around, turn to Padgett Communications. Since 1995, we have specialized in providing reliable, state-of-the-art audience response systems to businesses and organizations throughout the United States and all across the globe. We understand how complicated overseeing an election can be, and we also know how frustrating it can be to run an election using paper ballots. That is precisely why we proudly provide a modern solution to electing officials that is quick, reliable, and completely tailored to your needs.
When you turn to Padgett Communications for your upcoming election, our proprietary audience polling software can assist you in a variety of applications, including:
Single-individual position elections – We can use our software and systems to allow your members to elect a single person to any given position
Multiple-person position elections – We can arrange for our software to help you elect multiple individuals to a single position or title, such as for electing member of a committee
Policy enactments and bylaw amendments – If you'd like to make amendments to your current bylaws or want to enact new rules or policies, we can help you do so, and we can make adjustments on the fly to accommodate for changes in phrasing and whether certain motions have been approved or denied
If you're intrigued by our state-of-the-art audience polling software and would like to find out more about renting it for an upcoming election within your organization, please contact Padgett Communications today. Our team can even prepare a complete, fully itemized quote for you that will encompass all you choose to rent from us.