Audience Polling Software for Rent from Padgett Communications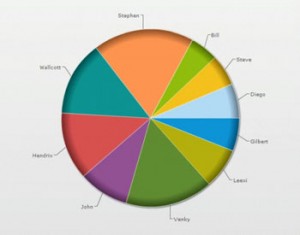 If you'd like to incorporate audience polling software into your next meeting or event to help liven up the occasion while also cutting back significantly on time wasted counting votes and sorting through data, consider choosing to work with Padgett Communications. At Padgett, we proudly rent audience response system (ARS) equipment of all kinds that can be utilized to manage audience polling in a more efficient manner. When you work with us, we can help you find the perfect solution for your audience polling needs.
The audience polling software that comes as part of the audience response systems we can rent to you is perfect for a wide range of applications. Some helpful ideas you may wish to incorporate into your event include:
Conducting market research and receiving input from employees
Receiving feedback and useful information on new products and services before going to market
Facilitating tests or quizzes in a classroom-like setting
Managing breakout sessions at a conference or convention
Overseeing employee training and review sessions
Playing fun and interactive games in the format of Jeopardy!, Who Wants to Be a Millionaire?, and several other popular TV shows
Running a focus group
Conducting an election
And so much more
For more information in regard to the audience polling software and audience response systems you can rent from Padgett Communications for an upcoming meeting or event, please contact us today. When you do, we'll help you find the right rental for your needs and can even provide you with an itemized quote to show you individual prices of everything you plan to rent from us.