Choose Padgett Communications for Audience Polling Systems Rentals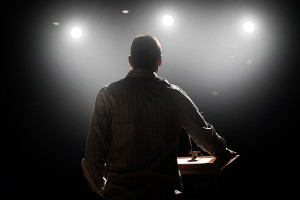 Are you considering renting audience polling systems for an upcoming meeting or event to help enhance the efficiency and overall flow of the occasion? If so, you can trust that you'll be in good hands when you work with Padgett Communications. At Padgett, we know audience response systems (ARS) technology inside and out, and we proudly provide these types of audience polling equipment to companies, organizations, and events across the globe.
The audience polling systems that we can rent to you have a wide variety of different applications. For starters, some of the more popular uses for the ARS systems we rent include:
Conducting elections
Facilitating focus groups
Receiving input from employees about new products or services before launch
Gathering market research data
Managing employee training and review sessions
Overseeing conference or convention breakout sessions
Administering quizzes and tests in a classroom-like environment
Playing interactive games that can take the format of popular television shows, like Who Wants to Be a Millionaire? And Jeopardy!, among others
And more
Since 1995, we have made it a point to provide top-notch service in all that we do. Today, we are proud to boast a 100 percent success rate. So, if nothing less than the best will work for you, choose Padgett.
For further information in regard to the audience polling systems available for rent from Padgett Communications, please contact us today. We'll gladly assist you in finding the perfect ARS system for your unique needs and can also provide you with a fully itemized quote to detail all that you plan to rent from us.