Superior Audience Polling Technology Will Help You Effectively Conduct Surveys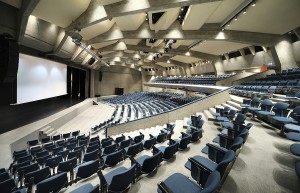 If audience interaction will be a part of your event, utilizing reliable audience polling technology is imperative for you to receive accurate data from those in attendance. Think about how tough it would be to conduct a survey of your audience with an undependable audience response system (ARS) in place. With Padgett Communications as your ARS provider, you can forget about all of the technical difficulties that can ruin even the best-planned events that are implementing audience surveys. No equipment malfunctions. No audience polling technology failures. At Padgett Communications, we guarantee that you'll be able to effectively obtain data from your audience group during your survey.
Since opening our doors in 1995, we have established ourselves as an industry-leading ARS service provider by maintaining a perfect track record of success when facilitating events held in cities throughout the world. For every job that we undertake, we assign a full-time project manager to oversee all aspects of our ARS service. This project manager will work with you on-site and handle:
The setup of all ARS equipment
Pre-event checks of all handheld keypads and software, including a rehearsal to eliminate potential glitches during interactive audience segments of the presentation
Technical support during your event
And more
Contact Padgett Communications today to learn more about the benefits of relying on us for ARS service and why our audience polling technology is considered the gold standard in the ARS industry. We will happily provide you with a free, itemized quote for our services.