Advanced Audience Response Systems and Full-Service Support from Padgett Communications for Organizations in Pittsburgh, PA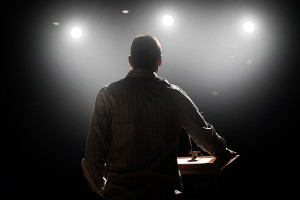 There are many reasons to turn to Padgett Communications for an audience response system. First and foremost, it will make your event in Pittsburgh, Pennsylvania, a more compelling experience for your audience. Our intuitive and versatile technology will make it easy for your audience to interact with the presentation, making it more likely for them to retain information and allowing you to collect valuable data. Whether you are holding an election for your Fortune 500 company or are looking to liven up a product launch for your technology firm, Padgett Communications has the perfect solution.
In addition to our state-of-the-art technology, organizations of all sizes and types in Pittsburg, PA, trust Padgett Communications to provide audience response services because we offer comprehensive support. This begins the moment you contact us and includes:
Help developing engaging presentations that include graphic, audio, and video elements
On-site support from a project manager who handles everything from equipment setup and facilitating a rehearsal before your event to troubleshooting services during your presentation
Secure archiving of your data after your event
Our commitment to providing full-service support ensures that your organization's event will go as smoothly as possible. In fact, having provided audience response services at countless events around the globe since 1995, we've maintained a 100 percent success rate.
If you'd like to learn more about the audience response services that we provide to organizations in Pittsburgh, PA, contact Padgett Communications today.