An Audience Response Rental from Padgett Communications Can Enhance Any Event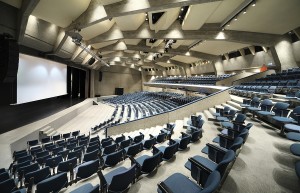 Are you looking into an audience response system (ARS) rental for an upcoming event? If so, look no further than Padgett Communications for all the equipment and services you'll need to make your impending event go off without a hitch. We offer a full range of rental ARS equipment, and we'll happily help you find the perfect solution to keep your attendees or guests fully attentive throughout your event.
When you turn to Padgett Communications for an audience response system rental, we won't mail you the equipment and leave you on your own. Instead, we'll personally deliver your state-of-the-art equipment and also provide you with a dedicated project manager who will:
Set up all ARS equipment and install all necessary software on site
Ensure that all video boards and displays are appropriately set up and in a format that jells with your event
Facilitate a walkthrough or dress rehearsal before your event to ensure that everything is working properly and that you'll be ready for the big moment
Stand by you throughout the event to provide assistance and quickly troubleshoot problems if anything goes awry
Additionally, we proudly maintain a 100 percent success rate, and we'll go to great lengths to ensure that you are completely satisfied throughout your experience with Padgett.
If you'd like to gather additional information about an audience response rental from Padgett Communications, please contact us today. We'll be happy to answer any questions you have and can even provide you with a complete itemized quote for your rental.