Audience Response Rentals from the Top Name in the Business – Padgett Communications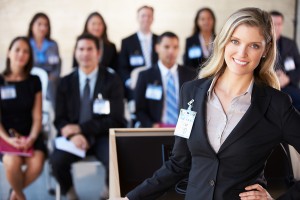 Since 1995, Padgett Communications has been the name to trust for audience response system (ARS) rentals for events, conferences, and meeting of all sizes, all across the globe. We proudly rent all sorts of different ARS equipment, software, and handheld keypads, and we'll be pleased to help you find the right combination of products needed to make your event flow smoothly and be a fun time for everyone involved.
Not only do we offer among the best audience response rentals that you'll find, but we also seek to provide an unparalleled level of customer service in all that we do. When you rent from Padgett Communications, you'll benefit from having one of our dedicated personal project managers by your side throughout the duration of your event. This person will be responsible for:
Setting up all ARS equipment and installing all pertinent software for you
Configuring video boards, projector screens, or other monitors on site to work with the ARS equipment and ensuring that they will easily be visible for all attendees
Walking you through how everything should run before the event begins to help familiarize you with the process
Standing by you throughout the event to quickly troubleshoot any problems or complications on the fly
If you're interested in learning more about Padgett Communications and the different audience response equipment rentals that we can provide for your upcoming meeting or event, please contact us today. A representative from our team will be happy to answer your questions and can even provide you with a complete, itemized quote for what you choose to rent from us.