The Premier Audience Response Service for Organizations in Philadelphia, PA, Provided by Padgett Communications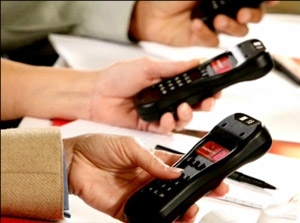 Padgett Communications' audience response service is the perfect solution for organizations that want to make an upcoming meeting or event in Philadelphia, Pennsylvania, more efficient and engaging. We offer state-of-the-art response technology that is highly reliable and versatile along with the industry's finest service, which includes:
Custom presentations with graphic, video, and audio elements included
A selection of top-notch audience response devices with advanced features and capabilities
Instant and secure archiving and storage of data collected from the audience at events that your organization can access and analyze at any point
At the heart of Padgett Communications' audience response service is our commitment to helping our customers make the most of their events in Philadelphia, PA. That's why we provide comprehensive, on-site service from an experienced project manager who will set up your equipment, install all required software, and ensure our devices work with your video displays. He or she will also make sure you're comfortable using our equipment by facilitating a pre-event rehearsal. And, during your event, your project manager will be there to make any last-minute changes you need and to troubleshoot any problems that arise. Our full-service approach has helped us to maintain a 100 percent success rate at events around the globe since 1995.
Whether you're holding an election at your fraternity or sorority, or would like an engaging way to hold training sessions at your research and technology firm, Padgett Communications' audience response service will make the process more efficient and fun. To learn more about the technology and service we provide to organizations in Philadelphia, PA, contact us today.