Padgett Communications' Audience Response Service is the Finest Available for Organizations in Santa Monica, CA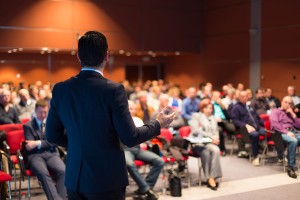 At Padgett Communications, we're proud to provide an audience response service to organizations holding events in Santa Monica, California, that is a cut above the competitions'. Unlike other companies that simply provide a box of equipment and instructions, leaving you with time-consuming setup tasks, we offer full-service support that helps you to make the most of your event.
The exceptional service that Padgett Communications provides begins the moment you contact us. We'll listen to your needs and offer recommendations along with accurate quotes that will include everything you'll receive from us. We can also help you develop professional presentations that include video, audio, and graphics, and that work with our equipment. Before your event, we'll send one of our highly experienced project managers to your location who will take care of everything from equipment setup to facilitating a rehearsal, which will free you up to focus on your presentation. Plus, your project manager will remain on site during your presentation to provide troubleshooting and make on-the-fly changes, ensuring your event goes off without a hitch.
Of course, the audience response service that Padgett Communications provides to organizations in Santa Monica, CA, also includes the industry's most advanced technology. Our handheld devices are ideal for a wide range of applications, including:
Elections
Gathering marketing information during a product launch
Breakout and training sessions
Icebreakers
Fun, engaging trivia games
Quickly building a consensus among participants
And much more
Padgett Communications has been providing our audience response service since 1995, and we've maintained a 100 percent success rate. To learn more about the services and technology that we offer to organizations in Santa Monica, CA, contact us today.