Audience Response System for Conventions and Meetings in LA/Anaheim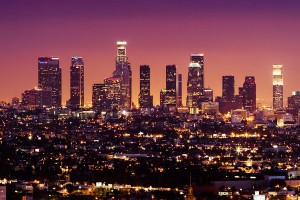 As you plan your next event or conference in the LA/Anaheim area, consider the many benefits of working with the world's leading provider of audience response system (ARS) service, Padgett Communications. Since 1995, we've been the ARS provider of choice for dozens of Fortune 500 companies, as well as some of the most recognizable names in the entertainment industry – including Oprah Winfrey and her deep lineup of popular daytime talk shows.
What sets Padgett apart from the competition is a genuine commitment to world-class customer service. We don't merely send you the components of a "meeting in the box," the way some ARS companies will. Nor do we employ freelancers who happen to live near the convention center. When you hire Padgett, we come to you in Los Angeles, Anaheim, or anyplace else in Southern California. It's our business to make you look good in front of your event's attendees, be they supervisors, peers, or potential customers.
As you consider your ARS options, be sure to ask prospective providers the following questions:
Do you use a trained, dependable, full-time staff with on-site support?
Do you use 100 percent reliable, user-friendly, field-tested equipment?
Are all my charges listed on the event quote?
Do you have experience working within my particular industry?
Can you provide names of prominent, reputable clients who have been completely satisfied with the ARS service at past events?
Padgett Communications gives an emphatic "yes" to all of the above. Click or call today and experience the difference a truly engaged ARS provider can make for your next event in LA/Anaheim or elsewhere in Southern California.