Work with the Leader in Audience Interaction for Meetings in New Orleans, LA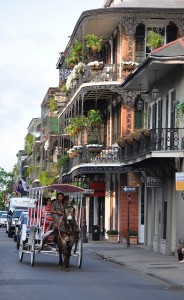 For conferences and meetings in New Orleans, LA, you'll find no better audience response system (ARS) provider than Padgett Communications. We've been the ARS leader since 1995, and our deep list of 100 percent satisfied Fortune 500 clients is proof that we get the job done right every time.
One of the main reasons we're the ARS provider of choice for so many popular syndicated TV shows is our commitment to world-class customer service for New Orleans and other cities around the world. We care deeply about the success of each and every event we handle, and we've never fallen short of expectations. We've worked extensively in every industry you can name, and our technological prowess is unmatched.
Our personalized client care includes:
On-site service and support, overseen by a personal project manager
Rehearsal and equipment checks, including checking audience sight lines and the acoustic integrity of the auditorium or conference room
Detailed, itemized quotes with no hidden charges
Professional, personalized communication and collaboration from start to finish
Instant archiving and secure storage of audience feedback data for easy access later on
We also feature state-of-the-art handheld keypad and touchscreen devices that operate on a secure, robust frequency-hopping spread spectrum in order to provide maximum indoor range and reliability. Our easy-to-use audience response handhelds all have sleek, eye-catching designs and are customizable with corporate logos.
Click or call today to get started with an all-inclusive, complimentary quote for your next event in New Orleans, LA.