Audience Response System for Orlando Meetings & Conventions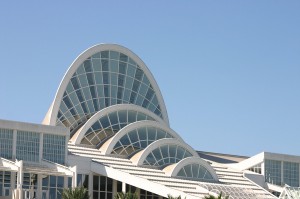 An audience response system for events in Orlando should be easy to use and cost-effective. Most importantly, though, it should help an event planner look good in front of supervisors, peers, potential customers, and other attendees. With Padgett Communications as your ARS provider, you get all that and more.
Since 1995, Padgett has been an international leader in the audience response system industry. Event planners in Orlando and around the world have relied on Padgett to handle every aspect of ARS planning, setup, rehearsal, and execution. Imagine having an on-site partner to shoulder one of the most demanding facets of any event, leaving you to focus on other priorities. From start to finish, Padgett is right there by your side, providing:
A complimentary, detailed quote for your event, which means no hidden costs of any kind.
Trained, dependable, full-time Padgett Communications staff members who help you determine the applications best suited to your event, and are there to troubleshoot should something go awry.
100 percent reliable, user-friendly, field-tested handheld devices, receivers, and other equipment.
The technological know-how, participant capacity, and experience that are compatible with your event goals and concepts.
An impressive list of reputable clients who have been 100 percent satisfied with past events.
Padgett Communications has an unblemished track record that covers thousands of events. We guarantee that the ARS side of your event will shine – which means you will, too. Click or call today for a comprehensive quote on an audience response system for your next meeting or convention in Orlando.