Audience Response Systems for Rent from Padgett Communications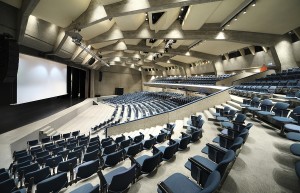 If you are searching for an audience response systems (ARS) provider, there is no better choice than Padgett Communications. We offer field-tested audience response equipment for rent and provide service that is truly second to none. This method of operation has helped us establish ourselves as one of the world's leading ARS companies.
While many companies involved in the ARS industry also provide other products and services, at Padgett Communications, we focus solely on being an ARS provider. While we do just one thing, we do it exceptionally well, and our track record proves it. Since breaking into the industry in 1995, we have established a 100 percent success rate facilitating meetings and conferences for a wide range of clients, from small organizations to Fortune 500 companies.
While there may be other companies offering audience response rentals, selecting Padgett Communications ensures you receive:
On-site service from a full-time Padgett Communications project manager for the duration of your event
Pre-event planning and consultation with our experienced ARS professionals, which will help ensure that you get the most out of your meeting
Reliable, state-of-the-art, user-friendly handheld keypads for your audience members to use
Peace of mind in knowing that you are working with an experienced ARS company
To learn more about the audience response system solutions available from Padgett Communications and why we are the best option for event managers who need to rent ARS equipment, please contact us today. We will happily provide a free, itemized quote for our services.