Effective, Reliable Audience Response Systems Service for San Diego & Elsewhere in Southern California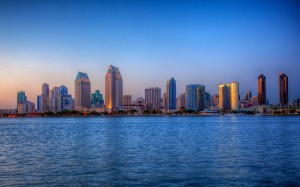 As you explore your options for audience response systems (ARS) for your next event in San Diego or elsewhere in Southern California, consider the advantages of working with the experienced professionals from Padgett Communications. If you are an event planner your schedule is already packed. You have to reserve a site, establish dates, coordinate transportation and parking, acquire permits, develop a theme, arrange décor, manage communications, and perform countless other tasks. With all that on your mind, why not leave the ARS to a provider trusted by Oprah Winfrey and many Fortune 500 companies?
Padgett Communications provides audience response systems solutions that go far beyond the typical do-it-yourself "meeting in a box." We provide state-of-the art wireless handheld devices and other equipment, but we don't merely rent you that equipment and leave you to fend for yourself. Padgett truly is a partner in your San Diego conference. We will work closely with you to determine how best to use our many applications and display capabilities for your event.
In addition, with Padgett right there by your side, you get:
Personalized, professional collaboration from start to finish
A flawless track record at thousands of events around the world since opening our doors in 1995
On-site support, setup, and programming, overseen by a Padgett Communications project manager, never a subcontracted freelance engineer
Rehearsals to double-check equipment, audience sight lines, and acoustic integrity of your conference room or auditorium
A detailed, itemized quote up front with absolutely no hidden charges or fees
Whether you want to gather detailed, information-rich audience feedback using question-and-answer formats, or enliven your assembly with an interactive game show, Padgett Communications is the ideal provider of audience response systems for your next event in San Diego. Click or call today to get started.