Premium Audience Response Voting Systems Available to Organizations of All Sizes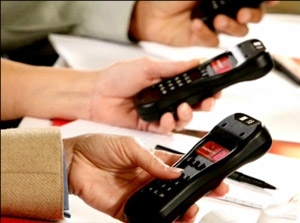 The audience response voting systems offered by Padgett Communications are ideal for organizations of all sizes around the world. This is because we are committed to tailoring solutions to our customers' specific needs – a model we've used from our beginning in 1995. Since this time, we've served Fortune 500 companies, research and technology firms, syndicated television shows, professional associations, and many other types of organizations. And, we have maintained a 100 percent success rate.
They key to our success is a combination of our full-service approach and use of innovative technology. For example, we offer four types of response keypads to suit a wide range of needs, including options that have login features to ensure a secure election. Our keypads can also greatly simplify complex tasks, such as voting more than one individual into a multi-seated position. Plus, we can import or create lists so that each voter is assigned a specific weight during the election.
Like our technology, when it comes to service, Padgett Communications is a cut above the competition. We take a collaborative approach to ensure all presentation materials meet your needs. And, we'll even send a project manager to wherever your election is being held to ensure the process goes as smoothly as possible. Your project manager will handle:
Equipment setup and software installation
Configuring all displays to ensure they can easily be viewed by everyone present at your event
Performing a rehearsal, so that you are familiar with our systems before the election
Troubleshooting and making any on-the-fly changes as necessary during your election
If you'd like to learn more about the audience response voting systems that Padgett Communications offers to organizations around the world, contact us today.