Innovative Audience Response Solutions for Events Around the World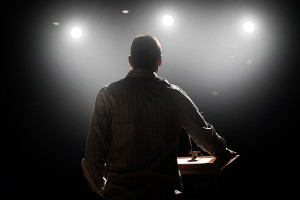 Effective audience response solutions require state-of-the-art technology and the support and service of industry experts. When you turn to Padgett Communications, that's exactly what you'll get. Having served countless organizations at events around the globe since 1995, we have maintained a 100 percent success rate – proof that we utilize only the most advanced audience response systems and provide unparalleled customer service.
Our comprehensive approach to service begins the moment you contact us and continues through the completion of your event. We provide:
Fully itemized price quotes with no hidden charges
Professional collaboration on your presentation that includes graphics, audio, video, and other features tailored to your needs
Onsite equipment setup, software installation, display configuration, and rehearsal performed by an experienced project manager
Immediate archiving and secure storage of data that can be easily accessed for analysis
Padgett Communications' advanced technology is highly versatile and can be tailored to a wide range of applications. For example, if your organization is holding an election, we offer a device that has multi-selection capabilities as well as a login feature for security. Our audience response solutions are also ideal for getting valuable audience feedback at conferences, product launches, and other events. No matter what type of event you're holding, you can rest assured that it will go smoothly and that our systems will help to make your event more interactive and engaging.
If you'd like to learn more about the technology and services that Padgett Communications offers to organizations around the world, contact us today. Our team will be glad to discuss your needs and provide the appropriate audience response solutions.