Leading-Edge Audience Voting Technology for Organizations in Baltimore, MD, and Throughout the World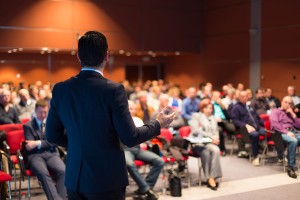 If you're considering using audience voting devices for your organization's upcoming election in Baltimore, Maryland, it is important to research your options, as some are far superior to others. For example, some companies will simply send you a box of devices and instructions, leaving you with the time-consuming and confusing task of setting up the equipment yourself. Similarly, "do it yourself" options, such as those available on smartphones, are often unreliable and susceptible to crashing and data loss – problems that could potentially derail your election.
At Padgett Communications, we provide the most reliable audience voting technology available along with full-service support to ensure our customers' elections in Baltimore, MD, go off without a hitch. Our service includes:
Expert help in developing any presentation materials, which can include interactive elements as well as graphics, audio, and video
A selection of advanced audience voting devices, ranging from simple clickers that are ideal for responding to multiple choice prompts to devices with advanced features, such as multi-selection capabilities
On-site support from an experienced project manager who will set up all equipment, facilitate a pre-election rehearsal, and provide any troubleshooting or changes that are needed during the election
The reliability of our technology and quality of our service is evidenced by the fact that, since 1995, we have maintained a 100 percent success rate at elections and events across the globe.
If you'd like more information about the audience voting systems that we provide to organizations holding elections in Baltimore, MD, contact Padgett Communications today.