Get the Most out of Your Audience Voting with Professional Presentation Content Development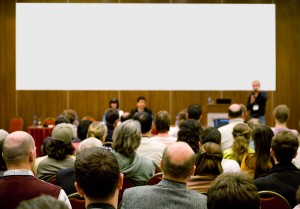 An audience voting system from Padgett Communications is a great way to get the most out of your next meeting, conference or big event. If you want to poll your entire audience, or just a segment of your audience, we have the expertise and equipment to make it happen.
The audience voting options we offer are used to ask questions and generate real-time answers from audiences of any size. Thanks to Padgett, the data you compile from your audience's answers can quickly be transferred into Excel spreadsheets, PowerPoint presentations, and PDFs for easy viewing, compilation, and analysis. It also is stored automatically on our secure server for access later.
A project manager from Padgett will assist you throughout the event to ensure everything goes as planned with your audience voting system. The ARS setup from Padgett Communications can help you gain vital information from your attendees while making the event enjoyable, allowing you to ask:
Priority ranking questions
Multiple-choice questions
Innovative X-Y mapping questions
Interactive trivia questions
And more
Your project managers also will work personally with you to help you determine the most effective way for your business to use our handheld keypads and ARS voting software. Our superior service and expertise in the field has allowed us to work with such well-known clients as Microsoft, Bristol-Myers Squibb, and many more. Call or click today for a free, itemized quote, and to discover how the audience voting system from Padgett Communications can enhance your next conference or event.