Audience Voting Solutions for Organizations of All Sizes in Pittsburgh, PA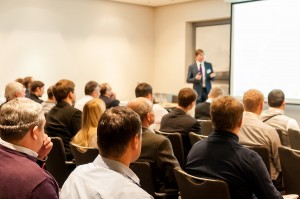 Since 1995, Padgett Communications' audience voting technology has helped streamline the election process for organizations in Pittsburgh, Pennsylvania, and throughout the world. With traditional election methods, such as paper ballots, tallying votes can be time-consuming and the results may be inaccurate due to human error. However, when you use our technology, results will be generated immediately and are certain to be completely accurate.
Additionally, the audience voting systems that Padgett Communications provides to organizations in Pittsburgh, PA, can make easy work of even the most complex election tasks. This is thanks to the advanced capabilities of our voting technology. For example, our devices:
Have multi-selection functionality, making it easy to vote more than one person into a single position, such as a committee
Can accommodate an imported list of delegates along with their specific voting weights
Can be used to propose changes to an organization's bylaws, procedures, and policies and then call for a vote on the updated verbiage on the spot
When you turn to Padgett Communications, you'll not only receive state-of-the-art audience voting technology, but also exceptional service and support. For example, you'll be assigned a project manager who will travel to your location to set up your equipment and install all required software. He or she will also facilitate a pre-election rehearsal to familiarize you with our technology and remain on site during the voting process to troubleshoot any problems, should they arise.
Padgett Communications is proud to have maintained a 100 percent success rate facilitating audience voting for organizations in Pittsburgh, PA, and across the globe. To learn more about our services, contact us today.