Audience Voting Solutions Provided to Organizations of All Sizes in Santa Monica, CA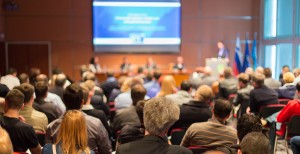 The audience voting solutions that Padgett Communications provides helps organizations in Santa Monica, California, streamline the election process. By providing each delegate with a reliable and easy-to-use handheld voting device, you'll be able to generate immediate results, which you can be sure will be completely accurate.
At Padgett Communications, we provide state-of-the-art technology and a level of support that other audience voting providers serving Santa Monica, CA, simply can't match. We tailor our devices to perfectly suit our customers' unique applications. Plus, we offer a device – the Padgett Plus – that is ideal for voting because it has:
Multi-selection capabilities, which makes it easy to elect more than one person into a multi-seated position
A secure login feature to protect the integrity of election results
The ability to be programmed with the specific voting weights of each delegate for increased voting efficiency and accuracy
Our exceptionally reliable and versatile audience voting technology is only one of the reasons to choose Padgett Communications. We also offer on-site service from an experienced project manager who will handle all equipment setup, so you can focus on the details of your election. Your project manager will ensure you are comfortable using our equipment before the voting process begins and will even remain on site to troubleshoot any problems during your election if they arise. This commitment to customer satisfaction has helped us maintain a 100 percent success rate since 1995.
To learn more about the audience voting services we provide to organizations in Santa Monica, CA, contact Padgett Communications today.