Audience Response System Rental for Events in Boston, MA, from an Industry Leader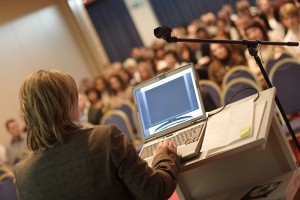 Padgett Communications proudly provides audience response system rental for organizations holding meetings, events, and conferences in Boston, Massachusetts, and throughout the country. Since 1995, we have earned a reputation as industry leaders and have maintained a 100 percent success rate at events for organizations ranging from Fortune 500 companies to professional associations.
One of the reasons that Padgett Communications is a cut above the competition serving Boston, MA, is that we provide full-service support. Unlike many other companies that simply provide a box of equipment and leave you to figure out the rest, we ensure each event goes off without a hitch by providing on-site service from an experienced project manager. This individual will:
Set up your audience response equipment and install all required software
Make sure that all video boards work with our equipment and that they are easily viewable by your entire audience
Facilitate a rehearsal before your event, so you are completely familiar with using our equipment
Remain on site during your event to provide any troubleshooting or last minute changes that you may need
When you turn to Padgett Communications for audience response system rental, you'll also receive the most advanced and versatile technology. We offer four distinct keypads, which can be programmed to meet your specific needs. Whether you are holding a large group election or are looking to get feedback from your audience during a products launch, we have the ideal solution.
To learn more about the benefits of turning to Padgett Communications when you need audience response system rental for an upcoming event in Boston, MA, contact us today.