Reliable Audience Response Technology in ARS System Rentals from Padgett Communications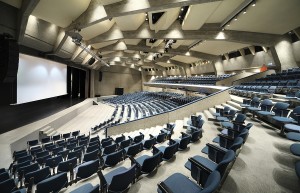 At Padgett Communications, the technology incorporated into our audience response system rental equipment is unsurpassed in the industry. In fact, since breaking into the audience response industry in 1995, we have managed to establish a perfect track record of success when facilitating events for our clients, partly due to the state-of-the-art keypads and software that we utilize. We work hard to stay ahead of the curve with ARS technology and ensure that our clients are receiving the best equipment to work with during their presentations, including field-testing all of our handheld keypad devices and other equipment to ensure optimal functionality. This stringent attention to detail is one reason that has helped grow Padgett Communications into a worldwide ARS service provider.
Another reason that Padgett Communications stands above other ARS companies is our dedication to providing world-class customer service. We offer support from the beginning of the event to the end, with a project manager facilitating all aspects of our ARS service for you. This full-time Padgett employee has intricate knowledge of the equipment we utilize, will take care of all equipment setup, and can handle everything associated with audience response segments of your event. This will allow you to focus solely on your presentation, whether you are seeking audience feedback during:
Sales meetings
Breakout sessions
Focus groups
Delegate voting
Strategic planning and team building
Education and training
Entertainment events
New product testing
Or any other event
Contact Padgett Communications today if you want to use an audience response system with reliable technology at your upcoming event, and ask us how we can help you make your next gathering a rousing success. We will gladly provide a free, no-obligation quote for our ARS service.