Automated Voting Systems Available to Organizations around the World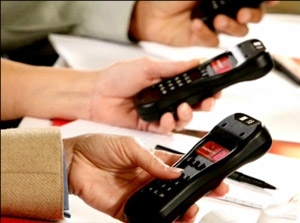 Automated voting systems are the ideal tools to help organizations of all sizes better manage their elections. As opposed to paper ballets, these systems can immediately tally votes with complete accuracy, saving both time and money. However, not all voting systems are equal in quality. To ensure your next election runs smoothly, there's no better company to turn to than Padgett Communications.
Unlike many other companies, Padgett Communications provides comprehensive service and support in addition to automated voting systems. We will send an account manager to wherever your election is being held to set up your equipment, perform a rehearsal to familiarize you with our equipment, and troubleshoot any problems during your event. The advantages of our full-service approach include:
You won't have to spend valuable time setting up the equipment yourself.
You won't have to worry about software glitches or other issues interfering with your election or, even worse, resulting in inaccurate data.
There will be no risk that software freezes or other issues will result in a loss of data.
At Padgett Communications, we have served countless organizations since 1995 and, to this day, we maintain a 100 percent success rate. We also offer a range of voting keypads to match your functional requirements. So, whether you need our voting systems to elect the next president of your company or multiple people to a committee in your organization, we have the perfect solution.
To learn more about the automated voting systems that we provide to organizations worldwide, contact Padgett Communications today. One of our friendly representatives will explain our services, answer your questions, and provide a detailed quote for our products and services.