Conference Election Solutions from Padgett Communications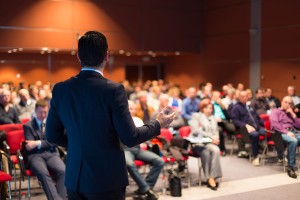 When it comes to conference election software and systems, Padgett Communications stands head and shoulders above the competition. We offer an excellent selection of state-of-the-art software and systems geared toward making the conference election process as simple as possible, and we'll work with you to find the right option to meet your needs.
To help engage your audience and provide a significant element of interactivity into your conference election, Padgett Communications will provide each attendee to your election with an innovative, handheld keypad voting device. We offer a range of different keypads, each with their own distinct advantages. You can select from:
Padgett Mini – As the name implies, this is our smallest option, and it is designed to have basic functionality to help your conference attendees respond to basic questions and prompts.
Padgett Plus – Thanks to multi-digit functionality and login capacities, these keypads are perfectly suited for allowing those present to respond to more advanced questions while also allowing you to keep tabs on how specific individuals voted.
Padgett Worldwide – Take our Padgett Plus, give it a full-color display and a more ergonomic design, and the resulting keypad will be one from our Padgett Worldwide line.
Padgett Ativa – With full-color displays, touchscreens, and full keyboards, these keypads are some of the most advanced products in the business, and they will surely make for a more outstanding conference election experience.
For further information about Padgett Communications and the conference election solutions that we can provide for you, please contact us today. We'll be pleased to assist you in finding the ideal election equipment for your unique needs, and we can prepare a fully itemized quote for you to help you budget for your event.