Want to Hold a Digital Election for Your Organizations to Expedite the Process & Have More Reliable Results? Padgett Communications Can Help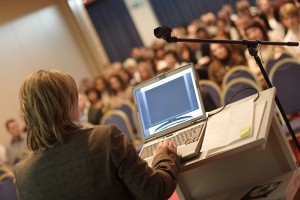 When it comes to digital election software and systems, no company can match the outstanding quality and innovation that you'll discover when you choose to rent from Padgett Communications. By renting voting software and equipment from our team to run a digital election within your organization, you'll experience the very finest in terms of:
Voting equipment – The handheld wireless keypads that we rent are among the best on the market and especially simple for individuals of all ages to operate
Software – Over the last 20 years we have developed and redeveloped our election software, and we now believe that it is one of the leading systems you'll find anywhere
Customer service – We'll provide you with one of our personal project managers during your digital election to ensure that it goes off without a hitch and that all data is accurate and properly stored
All-around experience with Padgett – We proudly maintain a perfect 100 percent success rate, and our goal is to keep that rate from dropping at all costs
To learn more about Padgett Communications, the digital election software and systems that we rent, and how our team can provide a much better overall election experience than you ever thought possible, please contact us today. Our team will always be here to assist you in finding the right equipment for your needs, answering any questions on your mind, and even providing you with an itemized price quote for your rental.