Digital Voting Systems from the Industry's Most Trusted Name – Padgett Communications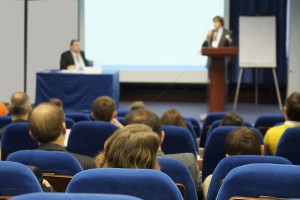 At Padgett Communications, we are proud to provide high-quality digital voting systems to organizations around the globe. Unlike traditional methods, such as paper ballots, our systems will not only streamline the election process, saving significant amounts of time, but also ensure the complete accuracy of voting results.
Although many companies may rent digital voting systems, Padgett Communications differentiates itself from the competition in many ways. For example, when you turn to us, you'll receive:
Your choice of four advanced keypad options – Our selection includes everything from simple devices for straightforward voting applications to keypads with a unique login feature and multi-selection functionality.
A versatile system – We can create or import a roster of delegates, along with their voting weights, and customize our system in other ways so that it perfectly meets your needs.
Comprehensive support – We will send a project manager to your location who will set up the equipment, walk you through the use of our system, and remain onsite during your election to perform troubleshooting.
Whether you'll be using our voting systems to elect an individual to a position in your fraternity or sorority, or to fill multi-seated offices, such as a board of directors for your organization, you can trust that Padgett Communications will make the experience simple and hassle-free. Since 1995, we've maintained a 100 percent success rate.
For more information about our services and digital voting systems, contact Padgett Communications today. We can help you select the system that will best suit your needs, and we can also provide you with an itemized quote.