Are You In the Market for Electronic Election Equipment? Allow Padgett Communications to Provide Exactly What You Need for Your Upcoming Election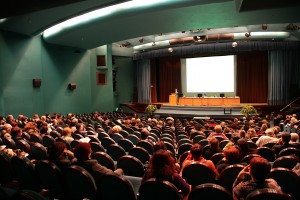 If you're looking into renting electronic election equipment to simplify things during your next company- or organization-wide election, allow Padgett Communications to be of service. Since 1995, we have helped countless businesses and organizations successfully vote new individuals into office and record changes to company policies and procedures. We'll be pleased to work with your group and provide a better alternative to traditional paper ballot voting to help you complete your next election in as simple and accurate fashion as possible.
The electronic election equipment that we rent all over the globe is perfectly suited for all kinds of different companies and organizations, including:
Fraternities and sororities
Churches
Fortune 500 companies
Nonprofit organizations
Universities and other schools
And many more
Regardless of why you are seeking election equipment for rent, you can be certain that you'll receive nothing but excellent products and service when you turn to Padgett Communications. The software that we utilize was developed by our team and has been tweaked over the years to accommodate changes in technology and provide for better usability. Also, our handheld keypads are all easy to operate and will help to keep your audience fully engaged in you presentation. The one thing that you will likely appreciate more than any other, however, is the level of professional, personalized service that we'll extend to you.
For further information about the electronic election equipment that we have available please contact Padgett Communications today. We'll be here to carefully take you through the rental process and can also provide you with a fully itemized quote consisting of all that you plan to rent from us.