Evoting Systems and Comprehensive Service from the Industry Leader – Padgett Communications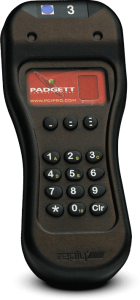 Evoting systems are an excellent alternative to traditional voting methods, such as paper ballots. This is because they help organizations avoid the time-consuming and error-prone process of counting. However, the voting technology at Padgett Communications does more than provide accurate and instantaneous election results. Our advanced keypads and innovative software can be tailored to your needs. Are you concerned about the security of your election? Padgett Communications offers keypads with login features to verify the identity of each delegate. Does your election entail numerous delegates with different voting weights? We can import or create a roster of delegates that will assign a specific amount of votes to each person.
The versatility of our evoting systems isn't the only thing that sets Padgett Communications apart from the competition. Since 1995, we've maintained a 100 percent success rate thanks to our full-service approach. We provide on-site management from a project manager who will:
Set up your equipment
Install all necessary software
Conduct a rehearsal
Change the program on the fly during your election if needed
Troubleshoot any problems that arise during your election
We're proud to provide our evoting systems for organizations of all sizes anywhere in the world. So, whether you require hundreds of keypads to elect a new board of directors at your organization or just a small number of devices to elect a new president of your fraternity, we have you covered.
To learn more about the many benefits of turning to Padgett Communications for evoting systems, contact us today. We will discuss your needs and provide you with a complete, itemized quote.