Interactive Audience Polling Solutions Available to Organizations All Over the Globe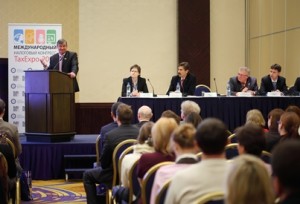 With interactive audience polling technology from Padgett Communications, you can make a potentially dull meeting, conference, or event much more engaging. By providing each member of your audience with a wireless keypad that can be used to respond to certain prompts, he or she will be more invested in the presentation and retain more of the information that you are trying to communicate.
Our devices can be used for:
Playing interactive games
Facilitating quizzes and tests
Making training sessions more fun and engaging
Icebreakers and team building exercises
Administering elections
And much more
One of the many benefits of turning to Padgett Communications for interactive audience polling technology is that we provide a highly personalized experience and can tailor our solutions to meet any organization's needs. In fact, we've served countless organizations since 1995 that range from syndicated television shows to banking firms, so there's virtually no requirement that we don't have experience fulfilling.
What's more, Padgett Communications' approach to customer service is unparalleled in the industry. When you hire us, we'll provide first-class support throughout, which will include us sending a project manager to your location. This individual will set up your equipment, familiarize you with the use of our systems, ensure all displays are easy to view by your audience, and be available during your event to troubleshoot potential problems and make changes on the fly. You can rest assured that we'll plan for every contingency.
For more information about our interactive audience polling solutions, contact Padgett Communications today. One of our friendly representatives will discuss your needs and provide you with an itemized price quote.