Interactive Meeting Systems for Conventions and Conferences in Toronto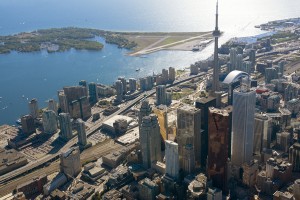 As you consider the options for interactive meeting systems for your next event in Toronto, take a moment to explore the advantages of working with the proven professionals from Padgett Communications. As a leader in the audience response systems (ARS) industry since 1995, Padgett has perfected the process of using audience feedback to transform any sized meeting into a productive, data-rich event.
One of the many qualities that differentiates Padgett Communications from other ARS providers is our complete commitment to your event. We don't just send you a "meeting in a box" and leave you to figure things out yourself. With a Padgett interactive meeting systems at your disposal in your chosen Toronto venue, you get:
Upfront cost certainty with a detailed, itemized quote
A dedicated project manager assigned to attend your event, trained and employed by Padgett Communications
Peace of mind that comes with working with competent professionals with a proven track record
State-of-the-art, reliable and user-friendly handheld audience feedback devices
On-site responsibility for coordination, setup, and troubleshooting
Detailed planning to determine the Padgett Communications applications best suited for your event
Instant archiving and storage of meeting data for easy access later
Whether you need interactive meeting systems for an auditorium with thousands of attendees or for smaller breakout sessions, or both, Padgett Communications can make it happen. Click or call today to get started with a complimentary quote for your next event in Toronto. We are available to provide ARS services for meetings and conventions of any size, for any industry.