Live Audience Elections Made Simple with Innovative Equipment from Padgett Communications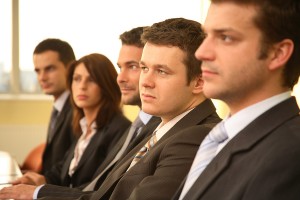 Padgett Communications is proud to oversee live audience elections for organizations of all kinds, all over the globe. We offer a tremendous selection of software, voting systems, and other equipment, and can assist you in finding the combination of equipment best suited for your needs. But, beyond all that, we'll be there to provide an unsurpassed level of service to ensure that your organization's election goes off without a hitch.
When you choose Padgett Communications to oversee live audience elections for your business or organization, you can be certain that you'll receive an unsurpassed level of service. In fact, on each event that we're involved in, we send along one of our dedicated project managers to assist in:
Setting up all equipment on site and ensuring that the available visual aids can be seen throughout the venue by all
Installing all software and ensuring that the video boards, projector screens, monitors, or other displays respond appropriately to what we install
Providing a pre-election rehearsal, during which you'll learn how our equipment is designed to be used to help provide a boost of confidence for when the real election arrives
Being on site during your election to quickly troubleshoot and fix any complications that come about
For additional information in regard to the live audience elections that Padgett Communications oversees and how we can manage a similar type of event for you, please contact us today. Our friendly team will be happy to hear from you and can tell you more about the different types of election equipment that we can provide for your organization.