Meeting Voting Systems from Padgett Communications Make Running an Election Simpler Than Ever Before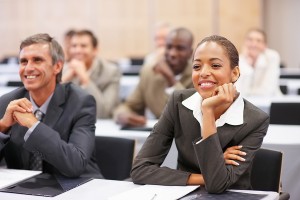 Padgett Communications proudly rents meeting voting systems and software to organizations of all kinds and all sizes, all over the planet. The voting systems that we rent are the result of more than 20 years of research and field experience, and we're certain that they'll make overseeing an election simpler than ever before.
When you choose Padgett Communications for our meeting voting systems, we won't simply send them to you and leave you with a book of instructions to figure out how to operate them. Instead, we believe in providing top-notch personalized service. To that end, we'll provide you with one of our personal project managers to assist in:
Setting up all of our voting systems on site and installing all necessary software, checking to ensure that everything is functioning properly
Working with all monitors, projector screens, and visual aids at the venue to ensure that they appropriately respond to our voting systems and can easily be seen throughout the site
Walking you through the Padgett voting systems during a pre-election rehearsal, so you can know exactly what to expect when the time comes for the main event
Standing with you throughout the event to aid your confidence while also working behind the scenes to troubleshoot and correct any problems that arise on the fly
If you're interested in renting one of the state-of-the-art meeting voting systems from Padgett Communications and would like to discover more about these intricate systems, please contact us today. No matter what you choose to rent from Padgett, we'll provide you with an itemized quote to detail everything out, letting you know how much our services and equipment will cost you before anything is finalized.