Efficient, Secure Outcomes Measurement Tools From Padgett Communications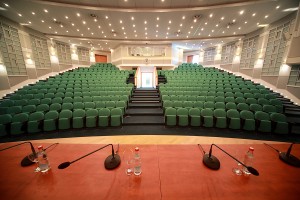 Padgett Communications offers efficient, secure outcomes measures tools for any size event across a broad spectrum of industries. The heart of our technology is our easy-to-use Padgett wireless handheld devices, which come in four styles to fit the functionality you need.
The type of handheld devices you choose for your keypad rentals will depend on a variety of factors. For instance, the Padgett Mini allows for five answer inputs and fits easily in the palm of your hand. The Padgett Ativa, on the other hand, has a full-color LCD touchscreen and full alphanumeric input capability with an onscreen QWERTY keyboard. No matter which one of Padgett's outcomes measurement tools you choose, you'll receive:
Operation on a robust frequency-hopping spread spectrum (FHSS) to eliminate signal interference.
Individually assigned ID addresses for fast and accurate data compilation.
Certification for use in the U.S., Canada, Europe, and other international regions.
An easy-to-read display.
"Speed scoring" capability for competitive events.
Separately programmable hot keys to signal for questions or comments.
Small, sleek design, with thermoplastic outer cases that come in a variety of colors.
Customizable corporate logos.
Much more
Since entering the audience response system industry in 1995, Padgett Communications is proud to have achieved a 100 percent success rate with every event we've assisted with around the world. What truly sets us apart is our commitment to world-class client care, demonstrated time and again as we've helped companies and associations large and small with hands-on oversight and implementation of our state-of-the-art outcomes management tools. Click or call today to learn more.