Rent Voting Systems from Padgett Communications and Receive the Finest in Customer Service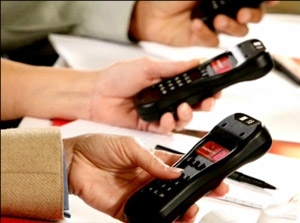 If you'd like to rent voting systems for your organization's next election, then Padgett Communications is here to help. Our voting technology is a cut above the competition's and can be tailored to meet your specific requirements. With multiple voting devices to choose from, you'll be able to select the option that fits with your budget and needs. For example, we offer simple keypads that are ideal for yes/no and multiple choice selections. Or, if your election involves voting multiple individuals to a single position, such as a committee, we offer devices with multi-selection capabilities. Our proprietary software can also be customized for virtually any application. So, for instance, if your delegates each have different voting weights, we can create or import a list that will assign the correct number of votes during the election.
Additionally, Padgett Communications does much more than rent voting systems. We also offer comprehensive service and support throughout your event. We'll send a project manager to your site who will handle everything from equipment setup and software installation to troubleshooting during your event. It is this commitment to customer satisfaction that has earned us the trust of organizations of all sizes around the world, including:
Syndicated television shows and networks
Research and technology firms
Fortune 500 companies
Professional associations
Banking, investment, and accounting firms
Energy companies
Sororities and fraternities
And more
If you'd like to rent voting systems from a company that has maintained a 100 percent success rate since 1995, contact Padgett Communications today. We will gladly discuss your needs and provide you with a complete, itemized quote for all of our services.