Need a Rental for an ARS System? Turn to Padgett Communications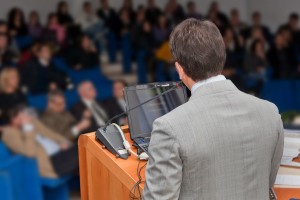 When it comes to a rental for an ARS system, there's really nothing that compares to Padgett Communications. At Padgett, we're dedicated to providing outstanding audience response system (ARS) products and unrivaled customer service. We proudly offer several different types of handheld keypads for your event's attendees to use, and we'll work with you to find just the right type for your needs.
What's more, with Padgett Communications providing your ARS system rental, you won't have to worry about a thing. That's because we'll send along one of our dedicated project managers to assist you in every way imaginable and ensure the event goes off without a hitch. This person will:
Set up all ARS equipment and make certain all video systems in your facility work properly
Install all software and data processing systems, which will be tailored to your needs
Program the displays for your event to be in a format geared toward audience interaction
Give you a pre-event walkthrough of how everything will take place, so you can be fully prepared for the actual event
Work alongside you throughout the duration of the event to ensure its success, and troubleshoot any malfunctions that may occur
To find out more about an ARS system rental from Padgett Communications for your upcoming meeting, conference, or other event, please contact us today. We'll be happy to explain much more to you and can even provide an itemized quote for our ARS services.