Audience Response System Rental and Comprehensive Support for Organizations Around the Globe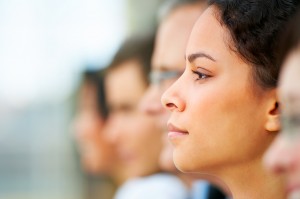 Padgett Communications is a leader in audience response system rental, having served organizations of all types and sizes around the globe since 1995. This is in part thanks to our full-service approach. Our goal is to help you make the most out of your event, and we accomplish this by working closely with you from concept to completion.
Our experts will help develop an effective and engaging presentation by making suggestions based on your needs and developing custom audio, graphics, and video. We'll also send a project manager to wherever your event is being held. Unlike many other companies, we only use full-time employees – never freelancers – who have extensive experience with our equipment and facilitating presentations. This individual will take complete responsibility for ensuring your event's success by setting up your equipment, configuring all displays, performing a rehearsal, and troubleshooting any problems, should they arise, during your event.
Padgett Communications' comprehensive service isn't the only thing that sets us apart from our competitors. We also provide a variety of leading-edge response devices, including:
Padgett Mini – A small device that is best suited to simple applications, such as multiple choice questions
Padgett Plus – Ideal for voting applications thanks to its multi-selection capability and secure login feature
Padgett Worldwide – Features an easy-to-read display and 13 numeric keys that allow up to 10 answer options
Padgett Ativa – Has a full-color, touchscreen display with a QWERTY keyboard for complex applications
By providing top-of-the-line technology and unparalleled support, it's no wonder that Padgett Communications has maintained a 100 percent success rate for more than 20 years. To learn more about audience response system rental from Padgett Communications, contact us today.