Renting Audience Response Systems from Padgett Communications Can Help to Engage Audiences at Conferences, Meetings & Events Across the Globe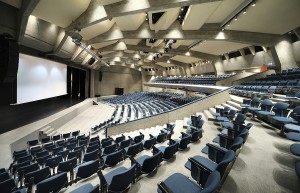 If you're considering renting audience response systems (ARS) for an upcoming conference, event, or large meeting, consider the many advantages of renting from the best name in the business – Padgett Communications. We proudly rent an exceptional selection of state-of-the-art ARS technology and equipment to companies all around the world. And, we provide truly personalized service that is unsurpassed in the industry.
At Padgett Communications, we believe in providing unparalleled, personalized service for each ARS rental that we provide. Not only will you receive state-of-the-art ARS systems from us, but you'll also benefit from having one of our dedicated project managers assist you through your event. This person will be responsible for:
Installing all pertinent software and setting up the Padgett ARS systems at your event location
Making sure that the video boards, projector screens, and other visual displays on site are properly synchronizing with our ARS technology without any lagging or delays
Providing a pre-event rehearsal to help you understand how the goings-on of your event will take shape when utilizing our ARS technology, and familiarize yourself in order to perform and present at your best
Standing behind you throughout the duration of your event to give you the confidence you need to present well, while also being there to troubleshoot on the fly, mitigating any sort of technical difficulties that arise
To find out more about the full suite of rental equipment available from Padgett Communications, as well as information about how renting audience response systemsfrom our team can help to improve the flow of your impending event, please contact us today. We'll be pleased to provide you with a project estimate and a fully itemized quote.