Audience Response Voting Made Simple by Padgett Communications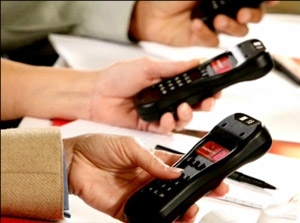 If you've decided to use an audience response voting system for your organization's upcoming election, Padgett Communications is the best company to turn to. Unlike many other companies that simply provide equipment and leave you to figure out the rest for yourself, we offer a full-service solution. This includes helping you to develop your presentation materials and sending a project manager to your location who will ensure your election goes smoothly. This individual will set up your equipment, configure your display boards, and make any last minute changes you require during the voting process.
Additionally, Padgett Communications' audience response voting technology can be tailored to meet the unique needs of your organization. For example, our handheld devices are:
Available with a secure login feature to protect the integrity of your election results
Able to be programmed to assign a specific voting weight to each delegate
Available with a multi-selection feature, which makes complex election tasks, such as voting more than one person into a multi-seated position, quick and easy
Padgett Communications has provided audience response voting solutions to organizations of all sizes around the globe, including professional associations, syndicated television shows, Fortune 500 companies, and many others. Thanks to our comprehensive service and top-notch technology, we've maintained a 100 percent success rate since we opened in 1995.
To learn more about the audience response voting systems that we offer, contact Padgett Communications today. We'll be happy to discuss your needs and to provide you with a complete price quote.