Padgett Communications $1,000 Scholarship Essay Contest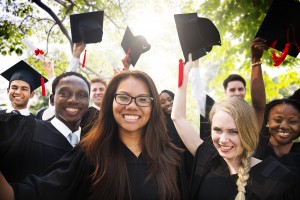 Padgett Communications is a global leader in providing managed audience response systems solutions. It is our mission to make events, conferences, and meetings of all sizes across the globe more engaging, efficient, and informative by facilitating effective communication between presenters and participants. Successfully achieving this goal requires that we not only uphold the core value that each customer deserves personalized service, but also that we utilize the latest advances in audience response technology to meet the varied and evolving needs of organizations around the world.
As a company that relies on communication technology to both attract and serve our customers, and one that believes in the timeless value of creating meaningful professional partnerships, we always keep an eye on the future to anticipate innovations in our highly dynamic field. That's why we're proud to announce our annual $1,000 college scholarship for one U.S. undergraduate student pursuing a degree in business, communications, marketing, management, or a related field.
You are in control of the technologies of tomorrow, so naturally, we want to hear your thoughts on the advances that will improve B2C communication. To apply for our scholarship, you will need to write a 1,000-to-1,500-word essay on what you believe the next innovative form of communication will be. Review the details below and then get to work!
Qualifications:
Scholarship is open to U.S. undergraduate applicants seeking a degree in business, communications, marketing, management or related field. The applicant must have a minimum 3.5 cumulative GPA and submit a 1,000 – 1,500 word essay entitled "Padgett Communications Scholarship". The student signature must include their .edu email address and full name as it is recorded by their financial institution.
Please answer the following essay prompt:
At Padgett Communications, our employees and clients know that open lines of communication are necessary for running a successful business. But, the ways we communicate are constantly evolving thanks to disruptive inventions that range from the printing press to the Internet, and business growth often hinges on how well they can utilize these technologies. Please describe what you think will be the next innovative form of communication available for B2C companies and how it can be strategically adopted to support growth for years to come.
Application Process:
Mail your official transcript and essay to:
5401 W. Kennedy Blvd., Suite 250
Tampa, FL 33609
Submission postmarked by April 1st, annually.
Winner Chosen by April 15th, annually.
Disbursement awarded by May 1st, annually.
Terms and Conditions:
The Padgett Communications Scholarship funds will be submitted directly to a financial aid office that matches the student's primary .edu email address.
If the applicant doesn't meet the eligibility requirements at the time of disbursement, Padgett Communications reserves the right to withhold the award.
In order to confirm enrollment and qualifications, the winning student may be asked to provide their birthdate or student ID. If the financial aid institution requires verification to grant Padgett Communications access to student records, it is the student's responsibility to communicate in a timely manner.
All Padgett Communications employees, former employees and immediate family are not eligible to apply.
In the event that no applicant meets the scholarship's requirements for academic achievement and writing aptitude, Padgett Communications reserves the right to withhold disbursement.