Padgett Communications Makes Voting Electronically Simple for Organizations of All Sizes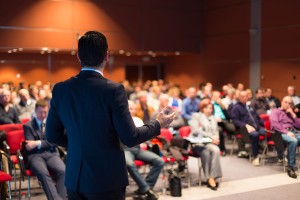 Voting electronically during an election can help to complete the voting process as quickly as possible, while ensuring that all pertinent data is readily accessible and stored securely. At Padgett Communications, we understand that on an intricate level, and we seek to provide organizations of all types throughout the United Sates and across the globe with the finest election software and voting systems available.
Voting electronically with software and systems from Padgett Communications is simpler than you'd ever think possible, while also being incredibly adaptive. Our proprietary software can help your organization elect a single person to a position, multiple individuals to a position (such as members of a committee), and so much more. We can even help you narrow down a slate and present new slates for voters throughout the election process. Plus, we can adapt our software to fit your election as it unfolds to account for new motions being proposed as the election runs its course. And, we can change the wording of propositions and bylaws on the fly to meet your demands and help improve the process of voting electronically.
If you'd like to find out more about how voting electronically during your organization's next election can be especially advantageous, please contact Padgett Communications today. We'll be pleased to tell you more about the systems and services that we offer, and we can even prepare a completely itemized quote for you, so you can know how much everything will cost ahead of time.