Wireless Election Software & Systems Available for Rent from Padgett Communications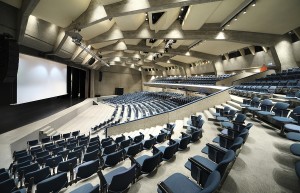 If you're planning to oversee a wireless election for your business or organization in the near future, you'll want to make sure that you have the adequate technology and resources to do so. At Padgett Communications, we proudly rent a wide selection of audience response systems (ARS) and proprietary software that can aid significantly in making the voting process simpler and more enjoyable. Whether you are planning a small-scale wireless election or have a larger, more involved election on your hands, Padgett Communications is here to help.
When you choose to have our team assist with your wireless election, you'll be able to easily complete all sorts of voting-related tasks. Just some of the applications allowed by our state-of-the-art software and voting systems include:
Electing single individuals to single open positions, such as positions of treasurer or chairperson
Voting multiple individuals into a single open position, such as the members of a committee or a board of directors
Allowing for motions to alter current verbiages of policies, procedures, and bylaws, with proposed changes presented to the audience at once
Voting on proposed changes to aforementioned verbiages and recording approved changes on the fly to immediate reflect the results of the vote
To find out more about how Padgett Communications can provide all that you need to successfully oversee a wireless election of any size or scale, please contact us today. One of our friendly assistants will guide you through the rental process and also prepare an itemized quote for you to give you a clear idea of the total costs of our products and election support services.