Padgett Communications Provides Wireless Voting Solutions for Organizations All Across the Globe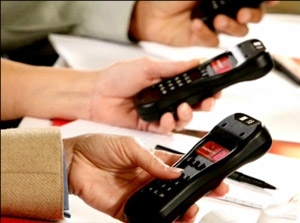 Are you looking into renting a wireless voting system to better conduct a future election within your organization? If so, the experienced professionals at Padgett Communications can supply you with the products and services you need to make your next election the best one yet for your team. We've been providing wireless voting solutions to a range of different organizations for more than 20 years now, and we believe that we provide some of the most advanced election management software that you'll find anywhere.
When you choose Padgett Communications to supply you with wireless voting equipment for an upcoming election, you'll be able to utilize our technology for a range of different applications, including:
Quickly receiving answers to yes-or-no questions without having to tally paper ballots
Electing an individual to a single position, such as electing a new treasurer for your organization
Electing multiple individuals to a single position, such as the members of a committee or team
Proposing motions to amend bylaws, policies, and procedures, and, if amended, making changes to the language and verbiage quickly
For additional information about renting a wireless voting system from Padgett Communications to help streamline you organization's next internal election, please contact us today. The Padgett team will be here to assist you in finding the right equipment for your needs, answering any questions you have, and even providing you with a fully itemized quote covering all that you plan to rent from us.