Padgett Communications – The Premier Company Supplying ARS Systems for Rent for Companies All Over the Globe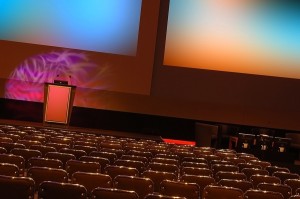 If you're looking for ARS systems for rent for an upcoming conference, large meeting, or other similar type of event, turn to Padgett Communications for the finest audience response equipment around and services geared toward your specific needs. At Padgett Communications, we're dedicated to providing our customers with state-of-the-art ARS equipment as well as a truly remarkable experience that is designed to be fun and engaging.
Working with Padgett Communications to incorporate audience response system (ARS) equipment at your event or conference is truly unlike working with any similar company. With our team on your side, you'll benefit from having:
State-of-the-art handheld clickers that will be distributed to each attendee
Proper system setup and software installation
A pre-event rehearsal to ensure that everything goes off without a hitch
An experienced project manager from our staff by your side to guide you through everything and prevent any problems from arising
Furthermore, we have maintained a perfect 100 percent success rate for the ARS system rentals that we have been providing for businesses, conferences, and events worldwide since first opening our doors in 1995. So, you can be absolutely certain that you're working with the best when you choose Padgett Communications.
Contact us today to learn more about the variety of ARS systems that we can rent to you for your event, conference, or large-scale meeting. We'll be pleased to assess your needs and provide you with an itemized quote for an ARS system rental.