Use ARS Equipment to Vote in Simpler Fashion During Your Organization's Next Election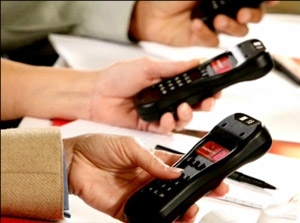 Utilizing audience response systems (ARS) to vote is becoming more and more common in today's world. Using ARS to vote can allow you to complete what is typically a laborious, intensive process in less time and without all the headaches. Padgett Communications can ensure that you receive the high-quality products you demand and the exemplary service you deserve.
Certainly, you can use Padgett ARS equipment to vote, but the systems and software that we offer are far more than simply an electronic version of the classic paper ballot. In addition to allowing your attendees to cast their votes for open positions within the organization, you can utilize our innovative equipment to:
Elect multiple individuals to a single open position, as if to elect a new board of directors or to assign individuals to be members of a committee
Propose changes to the writing of current bylaws, procedures, and policies, while also presenting new language and calling for a vote if the opinion is favorable
Vote on the newly proposed verbiage changes, enact the changes on the spot, and even accommodate for additional changes, if proposed
For further information about how to use ARS during a vote within your organization and how Padgett can assist you, please contact us today. When you do, we'll work with you to find the right level of service that you require and will even provide an itemized quote to detail out all that you plan to receive from Padgett.